Learn how to install Timerman in your HubSpot Instance.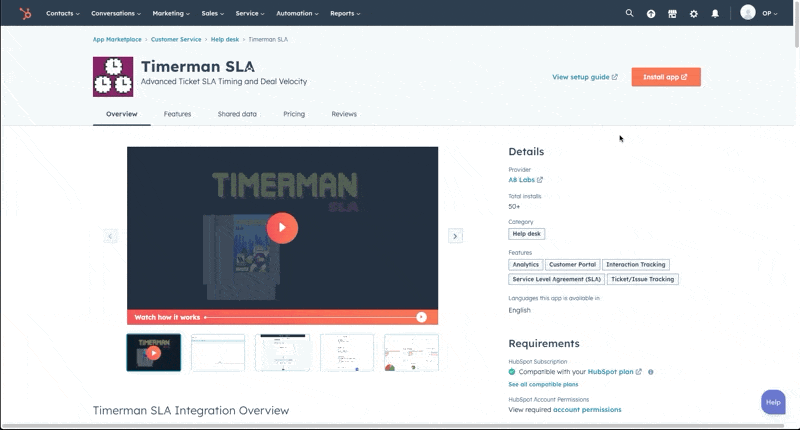 Click Install App in the Timerman Listing in the HubSpot Marketplace.

If you have access to multiple HubSpot accounts, choose the one you'd like to have the app and click Use Account.
On the next page you will see an overview of the permissions that Timerman requires in order to operate. Once you have reviewed the permissions click Connect App.

If you've never installed one of our apps, you'll be asked to create an Admin user account and set a Main Admin User. You can choose yourself or a different user from your HubSpot Instance.

If you already have an account, the Timerman Setup Wizard will skip this step.
The Main Admin User is the main contact who will receive any account-related emails.

Review the information on the different setup pages and click Ok, Let's Get It Started! You will then be redirected to the hapily Portal where you can configure your settings.


Once you're logged into the portal, you'll want to select which pipelines you want TimerMan to audit.

You can do so by going to the left sidebar, clicking TimerMan > Overview, selecting the pipelines you want audited on your deals and tickets, then clicking Apply.

All pipelines are audited by default. If that's how you want it, you can skip this step. Keep in mind the pipelines you select are accumulative. So if you select Pipeline A one day and then Pipeline B another, both will be audited.



Still have questions? Email us at care@hapily.com