After installing, you will need to Sync your Stripe and HubSpot accounts with Zaybra. Let's go over the sync steps!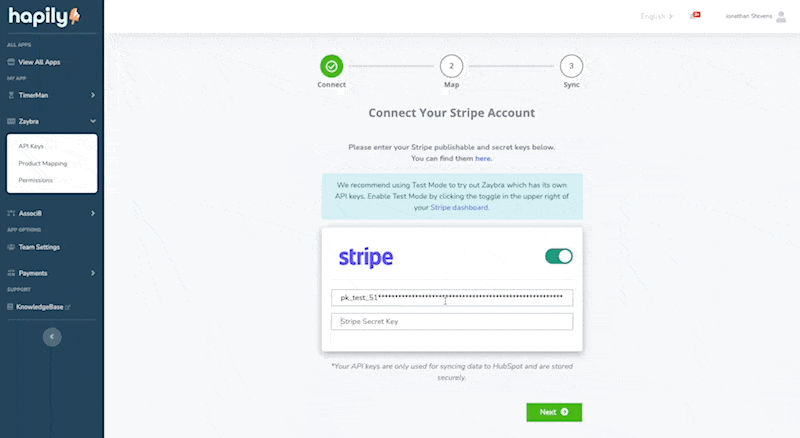 Steps:
Enter your Stripe API Keys
Turn on/off Transactions
Product Mapping (optional)
Sync
1. Enter your Stripe API Keys.
In the A8 Labs Portal navigate to Zaybra > API Keys
Once you are on this page you will need to grab your Stripe API Keys. These can be found in your Stripe Account under Developers > API Keys.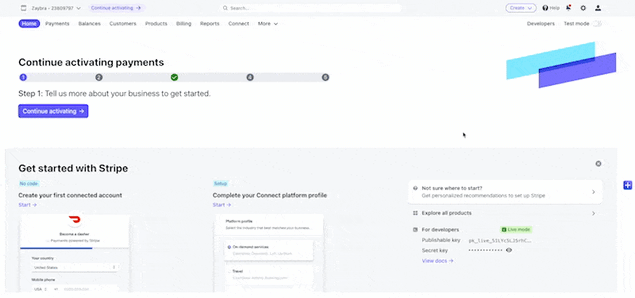 Once you have your API Keys your will need to paste the Public key in the top field and the Secret Key in the bottom field. Then click next.
You may need to create a new Secret Key if you do not have your secret key saved somewhere else securely. To create a new secret key, click on "Create secret key" in the top right. Once you have created the secret key, you will only be able to view it once after creating it.
2. Turn on/off Transaction Sync
Zaybra gives you the option to sync Stripe transactions to HubSpot as a custom object. Choose whether you want transactions to sync over or not.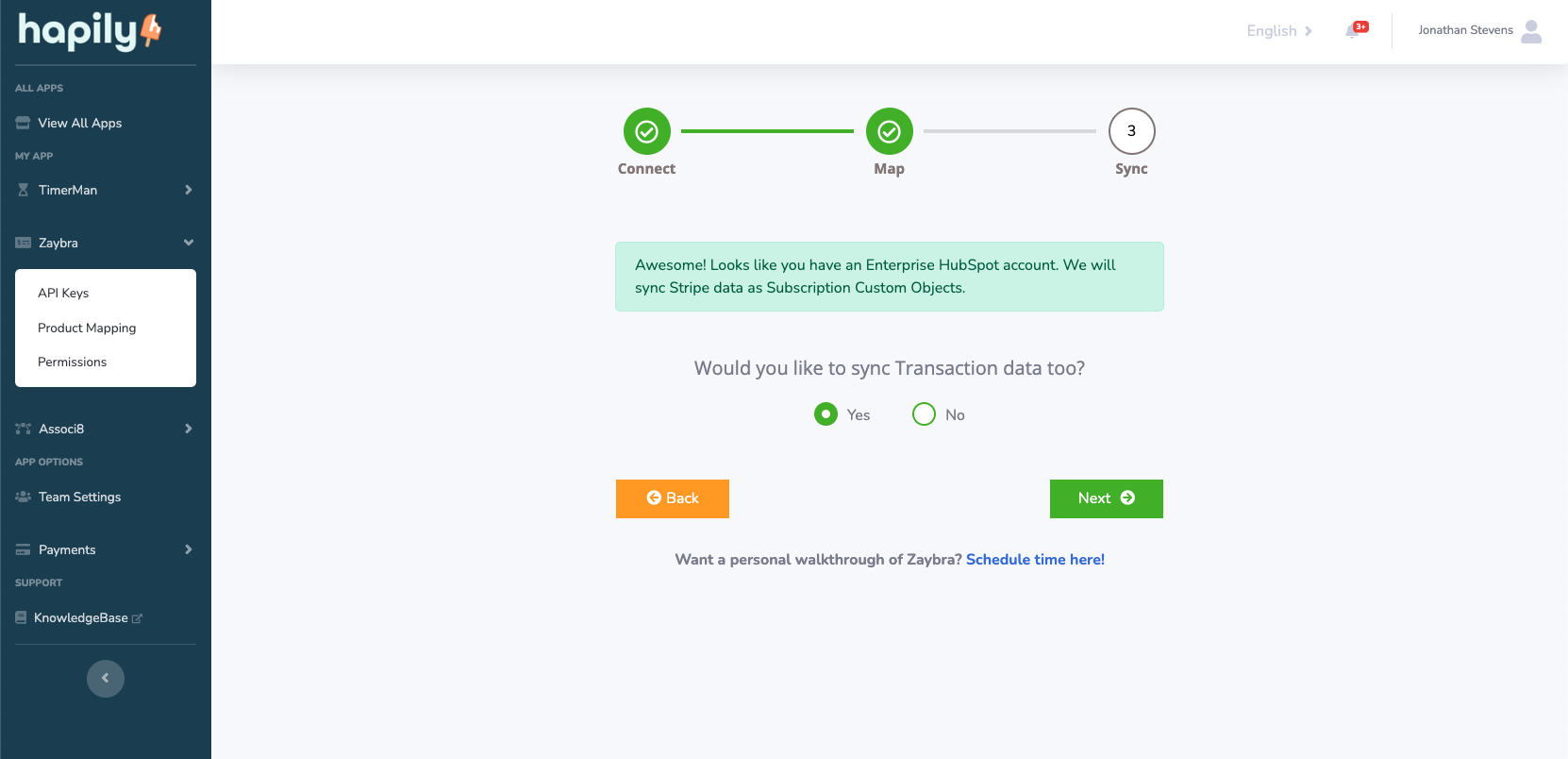 3. Product Mapping (optional)
If you plan on using the Zaybra Custom Quote, you will need to map your HubSpot Products to your Stripe Products. If you do not plan on using the quote or do not feel like mapping the products right now, you can skip the product mapping.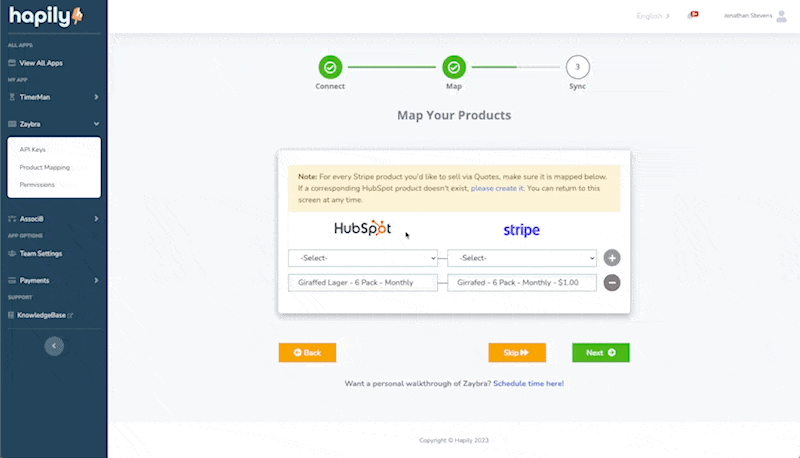 4. Sync
The last step is to hit start sync!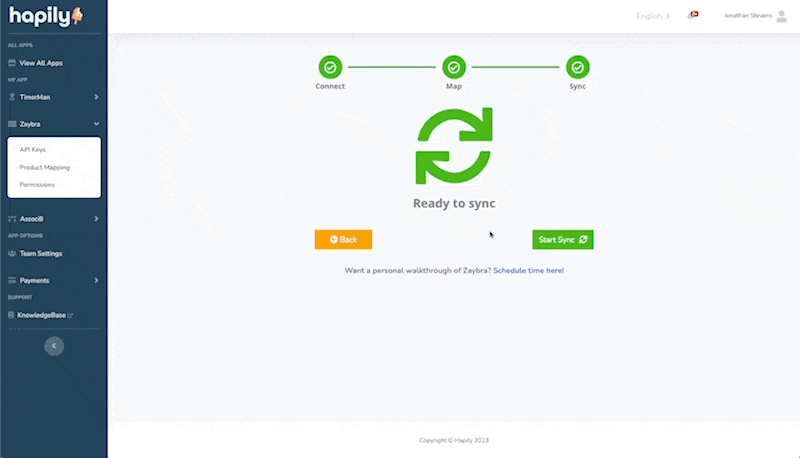 Depending on how much Stripe Data you have, this sync can take anywhere from a few minutes to a few days (due to HubSpot API limits).
Still have questions? Email us at care@hapily.com