See how to upgrade/downgrade your Clone Attack subscription or update your credit card on file.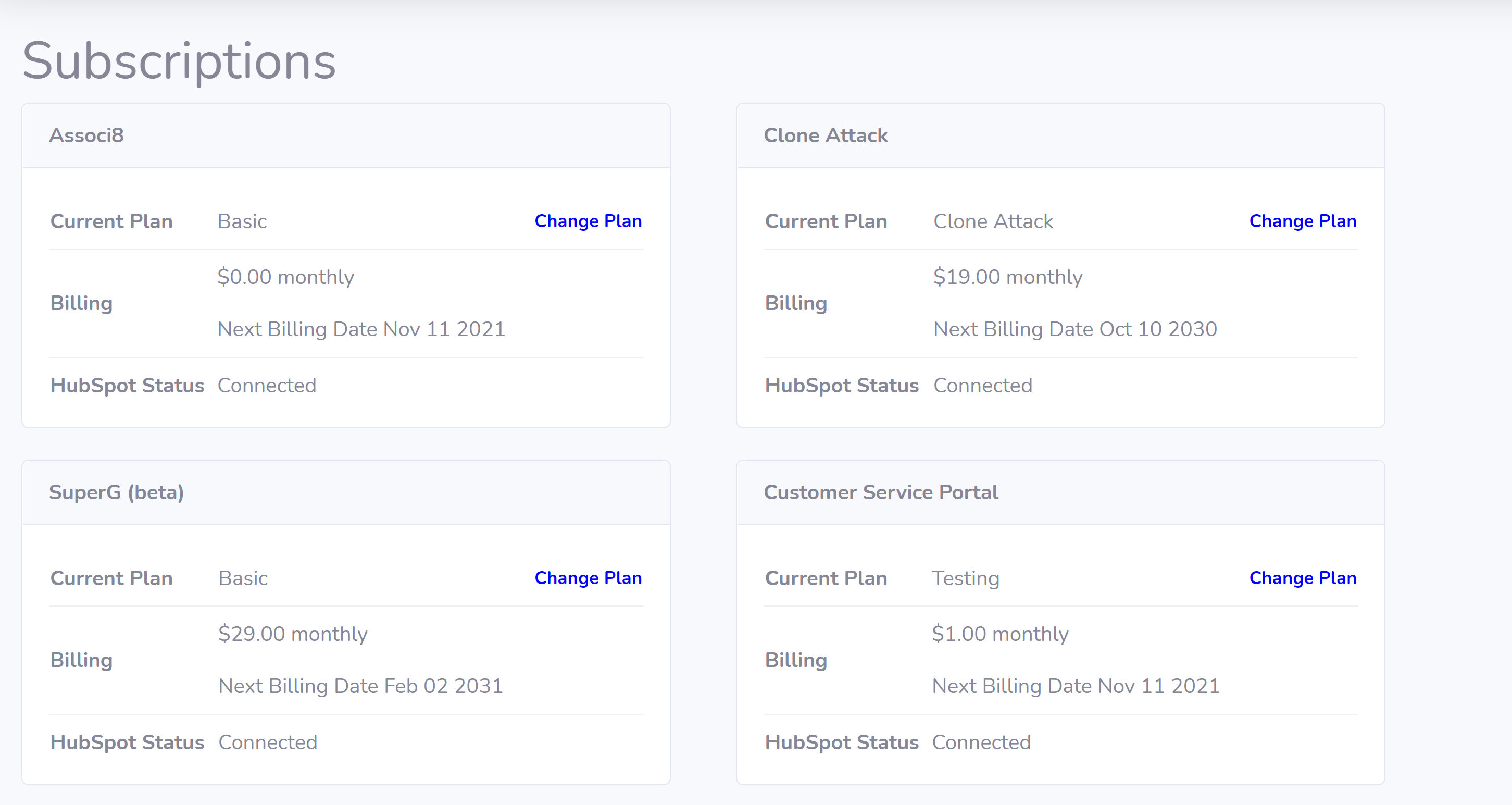 In your hapily portal on the left side, navigate to Payments > Subscriptions.
Within this screen, you'll be able to see your Clone Attack subscription status, as well as any other hapily apps you have access to. By clicking Change Plan, you can upgrade or downgrade your subscription.

Currently, for Clone Attack, you can pay either monthly or yearly. If you decide to upgrade to yearly billing and save $3/month, your current subscription will be canceled and you'll start a new subscription with the current day as the start date. You will be refunded the prorated amount for the given month.
Still have questions? Email us at care@hapily.com